Selena Rodriguez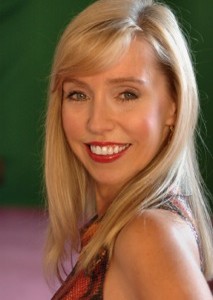 Selena Rodriguez is a master at facilitating profound shifts in both individuals and groups. Her 21 years of experience working with ancient lineage teachings from around the world, combined with her deep connection to parallel universes, angelic realms, and the spaces between the worlds, result in astounding inner and outer transformation.
Selena is a master spiritual teacher and a respected elder of the 24th generation in an unbroken Mayan lineage that originated in Southeastern Mexico. Her depth of spiritual study and transformation is reflected in every aspect of her work.
Selena is also a gifted stylist, and can often be found shopping with her clients for clothing and accessories that reflect the light of their soul and support their purpose and life path.
A vast array of individuals in Europe, Asia, Israel, the United States, and South America regularly seek out Selena's many and varied services. Numerous people work with Selena from a distance, while others choose to fly to Selena's home state of Florida to work with her in person.
Selena speaks German (Deutsch), French (Français), Spanish (Español) and Italian (Italiano).  If you write to her in any of these languages, she will write back to you in your language as well.
Testimonials:
"Selena is an exceptional guide for aligning the energies and opening new pathways for realizing your higher destiny." 
– Starr Fuentes, Master Curandera and TeacherHot Springs, Arkansas
"Before I did my first DNA mapping with Selena, I had been diagnosed with the early stages of Dowagers Syndrome, which if left unchecked would have lead to serious complications later in life. After my first DNA Mapping with Selena, my Chiropractor noticed immediately the changes with my spine and encouraged me to continue with the magic. Interestingly on my third consultation, he told me that my spine was already back to normal, I no longer required any treatment , and this was only after the 2nd DNA mapping with Selena."  
– Lee Chai Kim, KL, Malaysia 
"It continues to amaze me how my life has shifted so rapidly due to Selena and the teachings she carries such as the Matrix Activation, Columbian Lights, and so many others. Selena has helped me reach parts of my soul that I had no idea even existed. As a result of this, I have watched my body weight come off and my body continues to transform to a healthy size. Also, my world has expanded and I have a new understanding of how to work and create total care for all the PEMS (Physical, Mental, Emotional and Spiritual) for myself. With my deepest of Gratitude I thank you, Selena, for all you do." 
– Sioux Storm, Visionary Artist, Austin, Texas
Upcoming Workshop
Event Categories:
Event Categories:
No event found