Tarot Card & Oracle Readings by Alia Kearney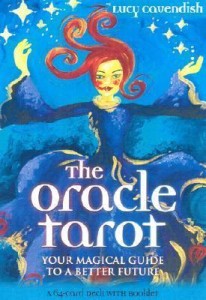 Tarot Card & Oracle Readings
-with Alia Kearney
Tarot Card or Oracle Readings offer a window into the subconscious and unconscious minds and the energies at play at various points in our lives.
The Fenestra Tarot is a powerful deck for providing illumination, insight and making the unseen, seen.  Indeed the word "Fenestra" is Latin for "window", originating from the Greek word meaning "bringing in the Light".
In a reading, the Fenestra Tarot may be used on their own or in conjunction with the Oracle Decks. The Oracle Decks normally used include the Goddess Oracle, Archangel and Ascended Master Decks and are chosen intuitively for use in a reading.
The readings provide insight into situations and possibilities and are not predictive.  Instead, the Tarot & Oracle Readings are meant to empower you so you can decide on a course of action that is beneficial for you.
Facilitator: Alia Kearney
Fee: RM 180
Duration: 1 Hour
Fee: RM 270
Duration: 1.5 Hours
Fee: RM 360
Duration: 2 Hours
"All readings are time based and pro rated to the next 30 minutes"
Prior appointment is necessary. To book a session, please contact us.