Robin Morlock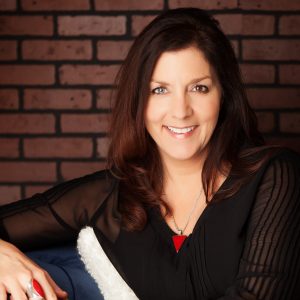 Spiritual Alchemist & Teacher
"It is my joy to provide spiritual & energetic guidance, healing, and training for individuals who desire a strong, grounded and successful life while on their Soul Journey."
SPIRITUAL ALCHEMIST
As a gifted Spiritual Alchemist, Robin seamlessly blendsmetaphysical energies and holistic healing modalities to assist others in discovering their true essence; their GOLD!

Robin embraces both worlds; science and the sacred. She anchors modern scientific research with Divine Light in her teaching and her personal life path. This blend of discovery and enlightenment brings forthher no-nonsense style of action filled with compassion for every person's struggle to align with their life's deepest meaning.

DISCOVERING HOW TO WEAVE YOUR OWN GOLD
As a metaphysical teacher, Robin facilitates movement from the outer world to the inner world, assisting clients and students to find clean, clear alignment with life purpose and fulfillment.
Always working in energetic cooperation with her clients, Robin assists in recognizing personal grids of attraction – what is held emotionally & energetically in place which isattracting the current state of manifestation in that individual's life.
Default decisions and beliefs based on fears and traumatic events anchor into our personal energy fields and energy grids. This becomes the recurring life experience played out over and over again. Through a combination of ancient and modern healing methods, Robin assists clients and students to move in a new desired direction that is strongly aligned with their Soul path. Clients experience the transitions they are ready for with graceful healing and quantum shifts that bring about renewed vitality, purposeful manifestation and joyful living.
The Soul Journey 1 & 2 (Mayan Lineage classes) focus on clearing, realignment, purpose & destiny. It is Robin's belief that these classes are essential for integrating your highest blueprint and to live an inspired, motivated, abundant and generous life! She is honored and grateful to be teaching this powerful and life-transforming work.
BACKGROUND
With over 20 years as an Intuitive Lightworker, Robin has been fortunate to study with many spiritual healers & masters that include Master Mayan Curanderas, Starr Fuentes and Selena Rodriguez, Christian Mysticism Priests, a Vedanta Swami, and many authentic metaphysical teachers gifted in different areas.Robin teaches several of the Mayan Lineage classes and continues to train with her Master Teacher, Selena Rodriguez.
REIKI:
1999: Usui Reiki Master through two lineages & three Master Teachers
1999: Karuna Reiki Master through ICRT; International Center of Reiki Training
Holistic Studies:
Angel Healing, Reflexology, Soul Contract Astrology, Light Language, Essential Oils, Power Stones & Crystals, Dimension Shifts, Hypnosis and Yuen Method of Healing.
Formal education:
Bachelor of Science in Psychology
Some graduate-level work in Organizational Development
A.S. in Sleep Technology & Sleep Disorders
Robin is a Board Registered Polysomnographic Technologist; RPSGT
Robin teaches classes in the U.S.A. and works extensively over Skype with international students.