Heal Your Relationship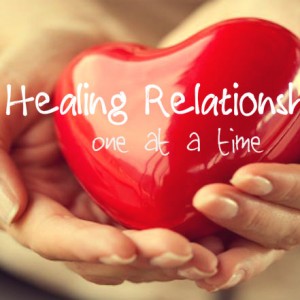 Heal Your Relationship
Relationships are at the core of our happiness. It brings us great joy and plays an important role in our health and wellbeing. When relationships are not functional or unhealthy, it can cause great grief and distress when we are not equipped with the tools to handle them effectively.
This private one on one session allows you to understand the relationship dynamics between you and your situation that is leading you to where you are today, shed light on why conflict happened, why certain behaviours take shape and give you great understanding on what is going on between and most importantly positive actions steps you can do to shift and change the outcome.
Using a combination of clinical psychotherapy practise, studies on emotional health and wellbeing, studies of energy medicine and years of experience in relationship work, Jaime will assist you to find clarification and solutions to resolve and heal your issues at hand. Our unique methods have helped many find immediate relief and clarity to move forward positively.
WHO IS THIS FOR?
Relationships are not limited to romantic ones, but also branches out into family disagreements, emotional or mental health issues, relationship with money and relationship to self.
– Romantic Relationships going through crisis or on a brink of separation
– Getting over a break up or divorce
– Decisions on staying on or moving forward
– Intimacy issues
– Coping with affairs or mistrust
– Unsupportive or traumatic family conditions
– Stress, anxiety or depression
– Emotional stresses and inability to control emotions
– Physical issues that need healing on the emotional levels
– Money issues or career changes
WHAT WILL YOU GET OUT OF IT?
You will be able to see with a bird's eye view, exactly what is going on in your life right now, what are the challenges or blockages you are encountering
You will be able to heal from past wounds and patterns blocking you from moving forward positively forward.
With this awareness we can then create a strategy for change. You will be given direct action steps to do what is necessary to affect these changes so you can experience positive outcomes in your life.
Fee: RM290 for 60 minutes 
Facilitated by Jaime Shine
Sessions are by appointment only. Depending on the depth of your situation, more than one session may be necessary. Suggestions will be made at the end of the session for further work if any when necessary.
Also available on Skype for people not in Kuala Lumpur.
Please contact us for enquiries or to book an appointment today.