Eclectic Healing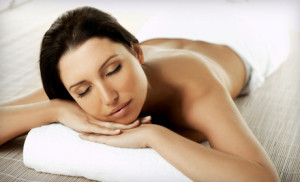 Eclectic Healing Sessions
– with Alia Kearney
During this session, Alia uses a combination of Angel Healing, Sound Healing, Fairies, Goddesses, Egyptian modalities, Reiki, Light Language and whatever necessary that you will need at the time. Alia's guides will bring in and sometimes your Guides will come and be present to assist in your healing. As she works closely with the Angels, you will feel their loving presence throughout the session.
In this session I will address a few issues, but not limited to:-
Past Life Clearing
Aura Cleansing
Cord Cutting
Clearing of childhood trauma
Removing fears and Blockages
Sending Spirit attachments to the light
Retrieve lost soul fragments
In addition to that I will also :-
Relay any messages that you need to hear in order for you to heal
Empower you with whatever energies/qualities you need at that time
Surround you with complete and unconditional love
As my healing sessions tend to be Healing and Reading combined, the session may last anywhere from 1.5 hours to 2 hours.
Facilitator: Alia Kearney
Fee: RM 300
Duration: 1.5-2 Hours
Healing Testimonial
Healing with Alia was transformative and profound for me. I felt the presences of the angels in the healing room and was moved by their love. While I was on the healing bed, tears rolled down my cheeks as their love penetrated every fiber of my being. Their loving messages proved to me that the angels are in my life and my prayers were heard. In the end, I was left with a feeling of gratitude and a knowing that we are never truly alone.
-James Ranauro ( Kuala Lumpur, Malaysia)
Prior appointment is necessary. To book a session, please contact us.
Upcoming Workshop
Event Categories:
Event Categories:
No event found