DNA Healing
Our DNA is a physical and energetic code that contains information and instructions that shape how our life is manifested. It determines our physical make up, dis-eases, our personality traits, behavior, material means and more.
Our DNA replicates and reproduces new cells all the time and that is why through DNA Healing, you are able to change the energetic codes it currently carries and remove traits that we do not want (diseases, lack, low esteem, fear) and insert the traits that we want (courage, good health, cash, happiness).
DNA Healing is a powerful and highly effective technique that has been passed down in an unbroken Mayan lineage that originated from Mexico and Korean Masters.
This powerful process anchors in profound shifts and changes effortlessly within you and family upward, downward and laterally reaching 1/32 of your genetic line giving deep healing and big changes in your family and your own life. Many have reported major positive changes within themselves and with their families physically, mentally, emotionally, materially and spiritually.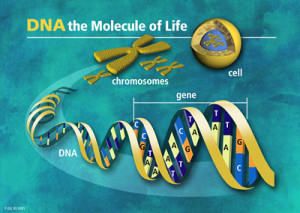 Types of DNA Healing Available
A: DNA Clearing
This process REMOVES and clears unwanted DNA patterns for you and your family line easily and swiftly working even on the most difficult patterns. Advisable to start with this to clear out your DNA.
Benefits of a DNA Clearing
– Remove Diseases (diabetes, cancer, back problems, etc)
– Change Physical attributes (better skin, less weight, more hair, etc)
– Remove Patterns (inability to secure wealth, abusive relationships, addictions, etc)
– Remove Personality Traits (fear, low self esteem, guilt, anger, phobias, procrastination, indiscipline, etc)
– Remove Spiritual patterns (past life vows, karma, chakra blockages, entities, etc)
Duration: 2 hours (available in person or via Skype)
B: DNA Anchoring 
This Map allows you to REMOVE attributes you do not want in your DNA and also INSERT attributes that you want. If you have been through many clearing sessions and are ready to insert in positivity into your life, this will be great for you. There are 12 Strands in total, and each map Anchoring Map you do will shift one strand.
Benefits of a DNA Anchoring and Restructuring
– Remove diseases, patterns, negative personality traits or change physical attributes
– Insert positive patterns (cash, opportunities, skills mastery, loving relationships, etc)
– Insert desired physical attributes (healthy skin, healthy metabolic rates, healthy heart, healthy immune system etc)
– Insert positive personality traits (joy, gratitude, self-confidence, self love, discipline)
– Insert positive spiritual traits (Clairvoyance, Psychic abilities, healing mastery, etc)
Duration: 2 – 2.5 hours (available in person or via Skype) First hour in person, other in facilitators own time
A copy of the Map will be scanned and sent to you after its completion.
C: DNA Compacting
This deep and profound healing shifts and heals all 12 Strands of your DNA. Works great as a follow up to your Clearing and Anchoring session or on its own, it brings deep profound healing on the conscious and subconscious to bring in the shifts that you need right now. Compacting and healing the 12 strands so it functions at its optimal state and assist in bringing out the mapping most efficiently and affectively to manifest the positive changes. Deep and profound healing happens after this session.
The strands will be identified for you to give you more information about who you are, why you are here and your life purpose.
Duration: 1.5 hours (available in person or via Skype)
Purchase One session or take on the Package for greater savings. Once you have made payment, you will be contacted to schedule your appointment on Skype or in Person.
For enquiries, please contact Jaime at +60123771191 or email us for more information.
Package Sessions 
Package 1: 1 DNA Clearing, 1 DNA Mapping & 1 DNA Healing session for 1 person Highly Recommended for Complete Healing
Package 2: 12 DNA Maps with 2 DNA Clearing Maps and 2 DNA Healing sessions (sessions can be shared within the family or with friends)
Highly Recommended for Transformative Personal and Family Healing 
To schedule an appointment locally in your area at local prices, please contact Jaime at +6012-3771191 or by email.
Testimonials
"I have so far done 2 packages of DNA Clearing, DNA Mapping and DNA Healing. It's been 4 months since I did my first session and a lot of what I have added to my DNA Mapping are coming to fruition, with some happening so soon after my sessions that I was quite amazed! For things that are not happening as fast as I would like them to, I have come to understand that it may not always be a direct path of being given what we have asked for but if we are mindful, we would notice the messages or guidance (sometimes from the least expected people/ places)  to eventually get us to what we want and where we'd like to be.I am feeling much more at peace and trusting and optimistic about what lies ahead and I am looking forward to seeing more profound and positive changes in my life!

I thoroughly enjoyed my sessions with Jaime as she's perceptive, helpful, patient and she has the ability to make people feel comfortable and at ease. I would highly recommend anyone who is keen on trying DNA Clearing/ Mapping/ Healing to book a session (or more :-)) with her."

~ Grace Chiang, Singapore
"Jaime is an incredibly sensitive and gifted healer. Opening oneself to healing is a process that I believe is a delicate one, as one's energy field becomes open and incredibly receptive. In this, I place total trust in Jaime, in her extensive knowledge and practice in healing, her intuition, integrity and compassion.I have had several DNA sessions with Jaime to transform old and outworn patterns, and have anchored in new energies of love and peace within myself. I love the shifts and the changes that have taken place in my life. I highly recommend seeing Jaime if you want to bring about profound and happy changes in your life."
~ Melissa, Malaysia
"Session with Jaime is very clear-cut, calming and effective. She is straight to the point, very encouraging, empowering and intuitive. I can trust her and her advices a lot. She guided me on the directions I should head on and empower me to take Actions to change my habits/patterns and transform my life! I have seen Jamie for 4 sessions over 1 month! Several areas of my life has shifted! I could stand up for myself and communicate my truth with no hesitation. My free-lance career is picking up too! More and more projects are coming my way.. I have more platforms now to expand my creative talents. Most importantly, I feel my internal self getting stronger and stronger, my mind clearer and clearer. My sense of self-worth is growing too :)) I am also more in touch and in tune with myself. I could connect to source and light energy any time I choose to :)) MOST WONDERFUL THANKS TO JAMIE :)) Lots of Love n Appreciation!"
~ Arakah, Singapore
"I did the DNA Clearing Map, DNA Mapping and DNA Healing session package with Jaime in September 2013. Prior to this I have learnt and experienced different healing modalities, yet the DNA sessions have totally blown me away. After the DNA mapping session, I could feel a lot of negative energies removed, it was an uneasy period because things were out of my expectation: doors were closed to me in my career,  there is a bigger void between me and some people, unknown pain surfaced in my body, etc.
A few months later now as I looked back I realized my life has been redirected to a different path. For the past few months the universe has led me to look within myself, I have taken other healing sessions with Jaime and other healers to work on some deep rooted issues, to discover myself. The universe is changing me by sending different people to give me messages, and coming across books that shift my perspectives. Through all these I have started to develop the qualities that I have intended in the DNA Mapping, such as self-love, confidence, clarity, joy etc. And new things start to come into my life.
As for the DNA healing session, it helped me to remember who I am, and what purpose I am here for.  As I remember myself, I feel myself becoming more complete, there is more fullness in me. The DNA sessions are working at very deep levels of the person. It is beyond our intellectual understanding and expectations, I would suggest anyone who is interested to take the sessions without judgement about how things should be, and everything will be unfolded beautifully.Thank you Jaime and Selena Rodriguez for this beautiful technique."
~ Rachel Ng, Malaysia
"I have under gone so many difficulties in life & I feel that I am lucky to have done the DNA Mapping. Unexpectedly I came across DNA mapping done by Jaime. Once I read about her I was so eager to learn more & more deeply about DNA mapping & the benefits I gain. I had numerous questions about the mapping where I was answered & explained step by step.
I told Jaime all about me & what I wanted & where I want to be. There after I had my DNA Mapping sessions through skype, as I am residing in Sri Lanka. Right after completing all the sessions, I felt everything within & around me are changing accordingly. I got my expected employment opportunity overseas as I told her. I met new people which created new opportunities & my Dads business started doing well too.
After this session me & my family are living happily, so If you want to unlock your doors, create opportunities, do not hesitate but go for it."
~ Erandha Appuhamy, Sri Lanka
"Before I did my DNA Anchoring session, I had done a couple of other processes to clear blocks/patterns to fully manifesting my heart's desires and abundance on all levels. The process was anchored by Jaime on 1 July and within days, amazing events manifested including hiring an incredible business coach and got linked into a global group of successful people to create passive income, and experiencing the miracle of owning my own home again. All of this has happened in a space of 3 weeks only. I highly recommend having a session with Jaime" 
~ Sukhwinder Kaur, Founder of Journey into Heart, Australia
"It has been 2 weeks after my DNA Clearing Map and I feel relieved and what I wanted to remove from my life is happening. I smoke less, feel less fearful, manage to stay calm in family controversies and feel more positive with my life now. Thank you Jaime for giving me this unforgettable gift"
~ Cheryl Yee, Malaysia
"The DNA Clearing Map session I had with Jaime was an extraordinary experience. I felt a sense of calmness in me I have never experienced. It was so effective that my usual tirade of terrible Malaysian drivers decreased significantly! That was impressive. I am looking forward to continue my remaining sessions with her. I highly recommend it to anyone who wants to experience changes in their lives at physical, emotional and spiritual levels. No regrets!"
~ May Kuen, Malaysia
"Right after the session concluded I felt a strange sense of relief and peace. There was also a feeling of giddy joy whenever I think of all those words that we had written about the states that I wanted to replace those old patterns. These were the juicy stuff… the stuff of dreams. 
 Two months down the road, and whilst trying to write this I attempted to retrace some of the significant events that have taken place for me since then. I successfully resolved a conflict within myself regarding some strategic business directions and am now perfectly at peace with what I am doing.
The process helped me move faster into alignment with what I wanted – success in business. A 30% growth in these two months in my networking work (yay!) Being clearer in what I wanted to do and being able to get them done, being more at peace in the relationship department – so much more joy here compared to before without having to resort to external sources. Thank you very much Jaime!"
~ Yang Fang Yi, Malaysia
"I wanted to highlight my experience with the depth of Jaime's work in respect to how the universe can mirror shifts for us. One of my desires/intention was for a healthy elimination system. Months later, I was directed to have a prompt procedure which was unexpected and concerning but the results were a healthy elimination system in all areas. The universe gave me definitive proof. Thank you Jaime for your work."
~ Michele Roberts, London