Clearing Spaces, Houses, Offices from dark energies/entities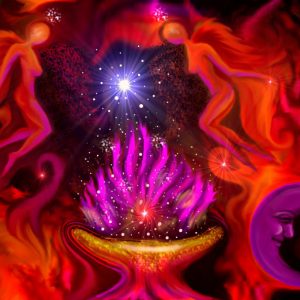 Why space clearing is necessary
Energetically, everything that ever happens in a building goes out in ripples like the effect of a stone being dropped in a pond. It is recorded in the walls, floor, ceiling, furniture, and other objects in the place. It gets astrally imprinted into the very fabric of the structure. Repetitive actions and behaviours are deeply imprinted, and events accompanied by strong emotions or trauma are the most strongly imprinted of all. If you've ever had the experience of walking into a room after there has just been an argument, you know that you can literally feel it hanging in the air. People sometimes say, 'You could have cut the air with a knife!', meaning that the atmosphere was so dense it was as if the argument were physically tangible.
Everyone also creates a certain amount of etheric debris on a daily basis, which leaves a stagnant residue in their home in the same way as everyday living creates cleaning and tidying on a physical level. I can space clear ancestral homes centuries old where the build-up of energy stood about 3 feet (1 metre) thick off the walls. we have also clear the space with 10-year-old buildings that felt nearly as dense, simply due to the amount of mental and emotional traffic in the place in that time.
Who needs space clearing?
Just about everyone. There are very few buildings in the world that are so well designed that they don't need regular space clearing. Many people now choose to make space clearing part of their regular building maintenance programme so that their space is energetically as well as physically clean and clear.
How often does space clearing need to be done?
It's best to do a full space clearing ceremony at least once a year, or sooner if you have a major life change such as starting or ending a relationship, career, etc. If you have a very busy life or are going through a difficult time, then do maintenance space clearing every 3 months or even every month if you want to.
Some Cleanings will require more than one session as one session might not be able to create a fully clean space. It can't be predetermined prior to the session, how many sessions would a place typically require as every place is unique.
Fee: Clearing space/shops  0.35 cents per sq.ft (include cleansing materials)